Ciderr's December's Member of the Month!
Meet our awesome members of the month for December.
Introducing Chad Sebring and Bob Sanchuk from Two Stick Studios!
Website: http://twosticksstudios.com/
We started shooting youth sports together by heading to Little League games and soccer matches all day long and passing out cards to parents. We told them to check out our website the next day where they could buy photos. It was a rough turnaround for not a lot of sales but it was a start.
Chad: Focus on your photography and marketing! This business comes with a ton of moving parts that can overwhelm your life. Use vendors and others to help take care of the other stuff so you can grow your business.
Bob: Fundamentals first – know your gear inside and out. There are so many surprises that could happen at a moment's notice that using your tools should be second nature.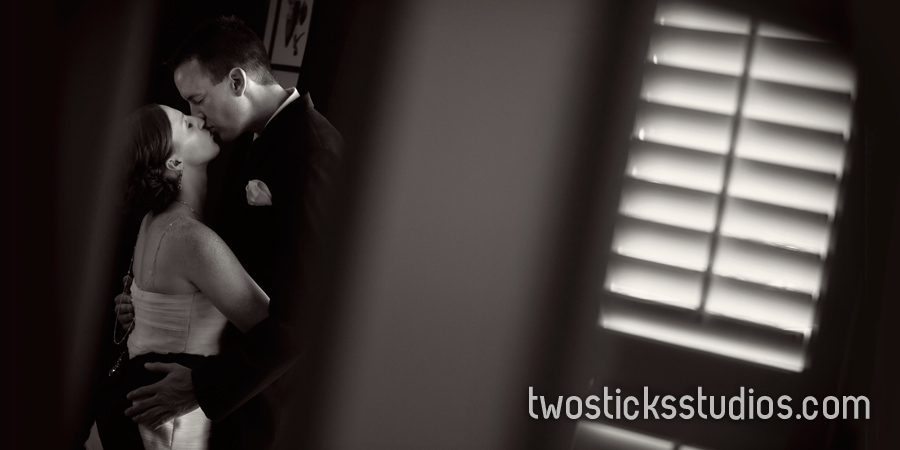 Chad: The best part is the freedom to experiment in every aspect of the job. From lighting to marketing to sales meetings, you need to find what works best for you and then capitalize on it. It sometimes feels like the Wild West, but if you're willing to take chances and trust yourself the results can be astonishing. Plus every job is a chance to connect with someone and provide a photo that they will cherish forever. It feels like a lot of responsibility at times but how many people actually get that chance in what they do.
The worst part is the slow season. About a week after the busiest part of wedding season is over I'm ready for it to start again. I just love the energy!
Bob: The best part is no day is ever the same. We constantly meet new people, make new friends, hear their unique stories and help them to create new stories.
The worst part about any business is that it is a business. The majority of your time is not spent doing what you are passionate about, but doing all of the other parts that allow you to do what you love.
Ciderr has been a real revelation for us. It has simplified what we want to do from a business standpoint. Like a lot of photographers, we spend a lot of time adjusting our packages, taking them from a la carte to packages and back again to give clients exactly what they want while still pricing fairly for clients and for us. We know clients can get a little freaked by the cost of professional photography. We've all had that battle, but Ciderr allows us to present our pricing and then ease the clients' apprehension by telling them there is help available. It's worked perfectly. Often they sign up immediately, and we will get them registry cards that they can include int their wedding shower invitations. Voila, they are getting wedding photography as a gift and feel more comfortable ordering more products from us because they are no longer shouldering the entire cost. It's perfect!
Customer service, customer service, customer service. When we first started we talked a lot about the vision we wanted for our business and we kept coming back to taking care of clients and treating them the way we would like to be treated. Yeah, we live in an age of big box stores, but there is a sizeable number of people that still value top-notch service. We keep that in mind in every decision. We will even go as far as telling potential clients during their first meeting with us that even if they don't use us as their photographers, they are free to contact us at any time if they have wedding planning questions. We know how to avoid the pitfalls and we know which vendors are the best. Most are amazed that we would do that but we need to remember that wedding planning is a once-in-a-lifetime event for most couples and it can be overwhelming. Why not help them out. They remember service.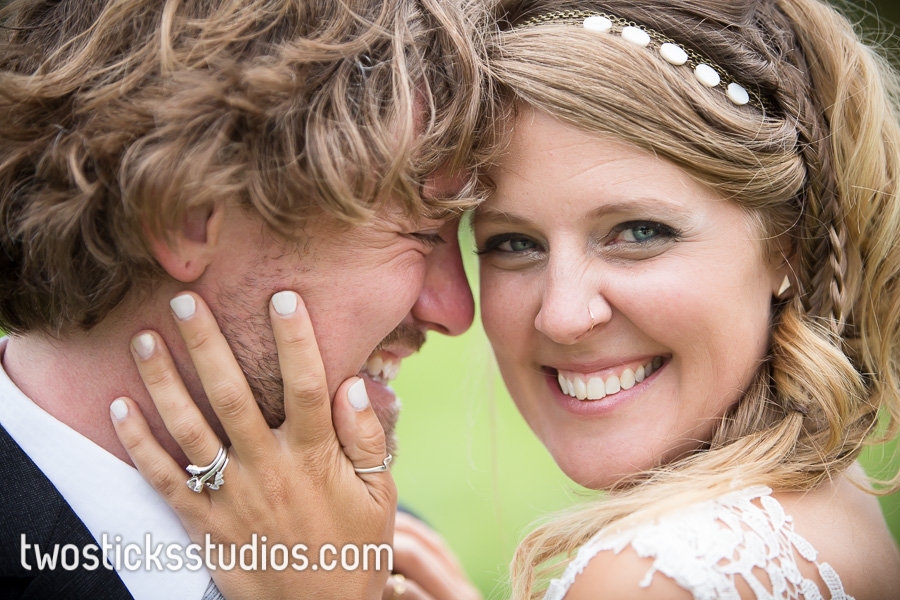 Chad: I already work with him. My partner in this business, Bob, is maybe the most ridiculously talented person I know. He has such a curious mind that it really helps fuel what we do. If he ever ditches me, I guess I'll take Jerry Ghionis or Ryan Brenizer. They're not bad either!
Bob: Haha! Chad must be trying to get out of doing some work with that answer. I have to agree with Ghionis and Brenizer. We had the great fortune to learn from them at WPPI in Atlantic City along with Vanessa Joy. Throw in Scott Robert Lim, Cliff Mautner, Jim Garner, Bambi Cantrell, Sue Bryce, Zach and Jody Gray and the list goes on and on. I'd add Rob Adams and the StillMotion crew for their cinematography knowledge. Coming from an illustration background, there are a number of illustrators, sculptors and painters who I would love to learn from as well. I think all art forms influence what I try to do.
Chad: I just love learning new things. I love playing with light and exposure and posing and angles and finding new things that I can try with my clients. Sometimes they fall flat and sometimes it's something I can add to the arsenal, but I love trying new stuff.Bob: The chance to be creative. No one is telling us what to do. One day we'll have a senior shoot with complete control over bringing our vision to life. One day we'll have a wedding in which nothing goes according to plan and we are constantly thinking on our feet and improvising as we go.
Marketing is always a challenge. So much of our business is built on word of mouth, but obviously there is so much more involved. We're trying to figure out what combination works best for us to ensure long-term growth.
Chad: I love to run. After years of what could only be described as not the healthiest lifestyle in history I went for a run to get in better shape. Now I'm, totally addicted. My four-year-old is pretty good at keeping me busy too.
Bob: Family time is the best. I'm not sure you'd call it relaxing with a 4-year-old and 19-month old, but I cherish every moment with them and my wife. Is eating a hobby? I'm a big food guy.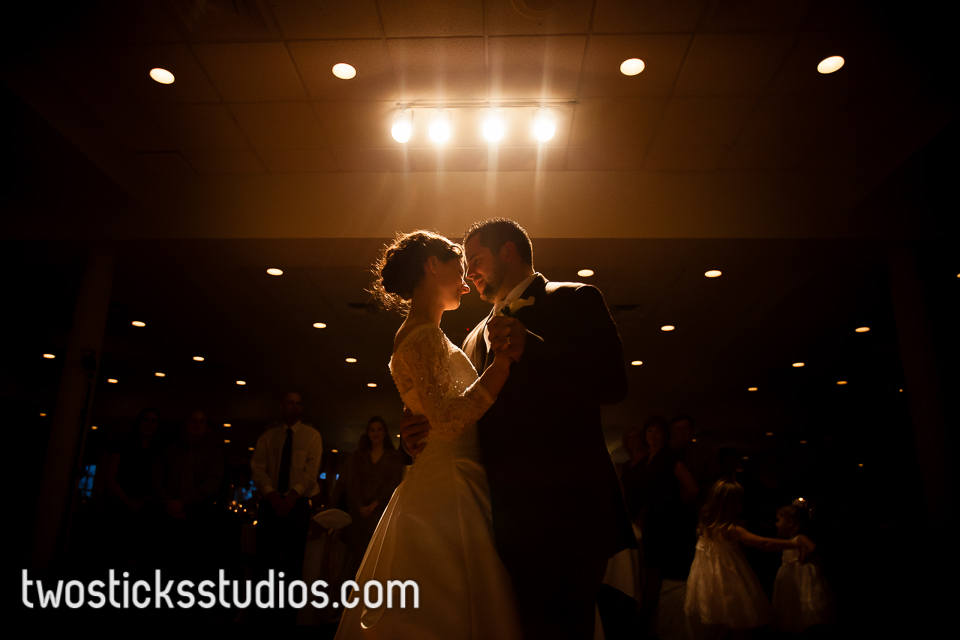 Chad: I'm not sure how crazy it is but I used to spend a lot of time following around the Grateful Dead. I'd hop from city to city during the summer – sometimes with a ticket and sometimes without one – just having a good time and meeting interesting people. The mix of people always amazed me. That band drew people from everywhere and from every different walk of life you could ever imagine.
Bob: Also, not sure how crazy this is, but it completely changed my life. I met my wife at senior week of high school in Ocean City, Maryland. We are both from northeast Pennsylvania. We lived about 10 minutes from each other our whole lives, went to competing high schools, had common friends and it took us traveling nearly 300 miles from home for us to meet!
Here's some of the companies we rely on, aside from Ciderr, of course!